Current Listings: Grand Bay
REAL ESTATE, $325,000 Labrador, QLD: (current)
APARTMENT
Contact Paul Moss of Grand Bay on 0439 780 884
Great location in fast growing area,
Labradors best kept secret. Ready to move in as empty or renovate now for the future. Nestled in a quiet-cul-de-sac just 100mtrs from the beautiful Broad Water. This good sized two bedroom and two bathroom unit has many new features. Bright and breezy, with lovely gardens. The third floor apartment is in a very favourable position within the small complex. Onsite management, security, underground parking. Pool, spa, aircon, granite bench tops, balcony, the list goes on. Very healthy Body Corporate and well managed no outstanding works and very healthy sinking and admin funds. This apartment could rent at the moment for $400 per week speak to manager about rental guarantee. Grand Bay is convenient for all local amenities, transport, cafes, restaurants, walks, Broad Water, Bars yet just far enough not to be in the hustle and bustle. This really is a great location and with all t... details
LISTING ID (on ThePropertyManager.com.au): 21069145
REF
...
See Full Listing On TheOnsiteManager.com.au
---
REAL ESTATE, $249,000 LABRADOR, QLD: (sold)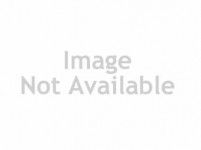 UNIT
Contact Paul Moss of Grand Bay on 0439 780 884
GREAT LOCATION GREAT PRICE NORTH FACING!,
Grand bay is Labrador s best kept secret. Nestled in a quiet-cul-de-sac just 100 mtrs from the beautiful Broad Water. This very well maintained one bedroom unit has many new features and presents immaculately. Bright and breezy, with lovely gardens. The apartment is in a very favourable position within the small complex, second floor. Onsite management, security, underground parking. Pool, spa, aircon, granite bench tops, balcony, the list goes on. Very healthy Body Corporate and well managed no outstanding works and very healthy sinking and admin funds. This apartment is rented for $325 per week, speak to manager about rental guarantee. Rents are only going up. Grand Bay is convenient for all local amenities, transport, cafes, restaurants, walks, Broad Water, Bars yet just far enough not to be in the hustle and bustle. This really is a great location and with all t... details
LISTING ID (on ThePropertyManager.com.au): 3862355
REF
...
See Full Listing On TheOnsiteManager.com.au
---