Current Listings: Grand Bay
REAL ESTATE, OFFERS OVER $350,000 Labrador, QLD: (current)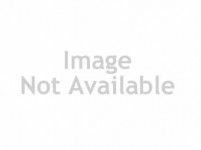 APARTMENT
Contact Paul Moss of Grand Bay on 0439 780 884
GREAT LOCATION JUST METERS TO THE BROADWATER,
Grand Bay is nestled in a quiet cul de sac just 100mtrs from the gorgeous BroadWater. This very large one bed unit has great views of the tropical gardens and is on the very popular second floor. Labrador is one of the fastest growing areas in SE Queensland and this area is only getting better and better. This unit has great potential for future growth for any owner occupier or investor. Quality tenants in place. The BC IS VERY PROFESSIONAL WITH GREAT FUNDS AVAILABLE. There is a very experience on site management and there are no outstanding major building works.(Building repaint in progress budgeted and paid for) Talk to the manager about rental guarantees if needed. The complex has a good mixture of owners and rentals, giving a more quiet easy going feel. Grand Bay is pet friendly subject to BC Approval and the large balconies of this unit would be ideal if nee... details
LISTING ID (on ThePropertyManager.com.au): 21088459
REF
...
See Full Listing On TheOnsiteManager.com.au
---
REAL ESTATE, OFFERS OVER $485,000 Labrador, QLD: (current)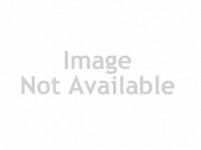 APARTMENT
Contact Paul Moss of Grand Bay on 0439 780 884
GREAT LOCATION JUST METERS TO THE BROADWATER GROUND FLOOR NORTH FACING,
Grand Bay is nestled in a quiet cul de sac just 100mtrs from the gorgeous Broadwater. This very large two bed two bathroom unit is on the very popular ground floor and catches those lovely Broadwater breezes. Two balconies great entertainer. Labrador is one of the fastest growing areas in SE Queensland and this area is only getting better and better. This unit has great potential for future growth for any owner occupier or investor. Quality tenants in place. The BC IS VERY PROFESSIONAL WITH GREAT FUNDS AVAILABLE. There is a very experience on site management and there are no outstanding major building works.(Building repaint recently done budgeted and paid for) Talk to the manager about rental guarantees if needed. Tenants in place at the moment The complex has a good mixture of owners and rentals, giving a more quiet easy going feel. Grand Bay is pet friendly... details
LISTING ID (on ThePropertyManager.com.au): 21075145
REF
...
See Full Listing On TheOnsiteManager.com.au
---